Chamber Board
Conor McCarthy is the director at Jennings O'Donovan Consulting Engineers and Past President of Sligo Chamber of Commerce.  Conor has over 34 years' experience in consulting engineering in Ireland and the US.
Conor is currently President of Association of Consulting Engineers of Ireland.
---
Fiona Candon is a Director at First Western Training Ltd. She has held this position since 2007. Fiona is also a Past President of the Sligo Chamber of Commerce.
Before working at First Western, Fiona was employed with.
Western Development Commission (2002-2007) as a regional development manager.
IRD Kiltimagh (1998-2002) as a tourism and community development manager.
Westport Woods Hotel (1995-1998) as a senior assistant manager.
She is skilled in
Event Management
Public Relations
Tourism
---
Tony Wehrly is a company director at Wehrly Bros. Jewellers which was founded in
1875 by Tony's Grandfather, Adolph Wehrly.
Tony has been working for Wehrly Bros since the 1970s after completing a
watchmaking diploma. He has since completed several diamond courses, making him
an expert in the field.
He is skilled in several fields, such as:
Customer Service
Retail
Management
---
Des Faul works as a director for Café Fleur where he has been working since
2007, as well as being director for Sligo Tourism Ltd. Des was the president of the
Sligo Chamber in 2017.
Des has been the chairperson of several committees including the Sligo Chamber
of Commerce Retail Committee and Sligo Tidy Towns.
He is skilled in several fields, such as:
Food
Retail
Event Management
---
David Kiely is the chairperson of the industry committee. A Partner of the Firm Jennings O'Donovan Consulting Engineers, David has 34 years' experience in design and project management of large infrastructural and renewable energy project
Prior to working in Jennings O'Donovan Consulting, he worked at a site agent for Irishenco and a design engineer at the department of water affairs in Namibia.
David is a Past President of Sligo Chamber of Commerce.
---
Fergal Burke is the Principle of Burke & Associates. The company was founded in 1989.
Fergal has a diploma in forensic accounting. He is an associate of the Irish tax institute. Fergal was a council member of Chartered Accountants Ireland from 2005-2012 and is a Fellow of the Institute Chartered Accountants.
He served as president of the Chamber in 2010. His vision is to have the Atlantic Economic Corridor grow significantly.
---
Karl Kelly is the current President of Sligo Chamber of Commerce.  He has been a member of Sligo Chamber since 2010, serving on the Chamber Board since 2013.
Karl is current Branch Manager with Brooks Group Sligo since 2014.  Brooks is an innovative and dynamic company with 8 branches nationwide thriving in a very competitive construction environment. Brooks Sligo Branch services 8 counties.
Prior to taking up this position, Karl operated his own company in the construction industry for over 10 years.
Karl has been an active member of many voluntary organisation including
Sligo Tidy Towns
Sligo Summer Festival
Sligo Fleadh in 2014 & 2015
the BNI Yeats chapter 2017/2018
---
Tara Rodgers is Head of Bank of Ireland Sligo Leitrim and Roscommon. Tara has over 30 years' experience in Banking having spent most of her career in Donegal and Sligo. She have experience in Credit, Operations, Team Building, Business Development and Change Management.
Tara leads a highly professional, agile team within County Sligo Leitrim and Roscommon
who are available to meet new and existing customers at a time and place that suits them
---
Niall Plunkett is Site Director at Abbott Diagnostics Finisklin Sligo.  Prior to taking up this role, Niall held the following positions at Abbott Diagnostics.
Senior Director of Core Lab Quality Assurance
Director of Global Supply Chain Quality Assurance
Quality Manager
Niall is skilled in
Process Improvement
Quality System
GMP, Strategic
Planning
Validation
Cross-functional Team Leadership
Manufacturing
---
Michael O'Hehir – Bio and photo to follow
---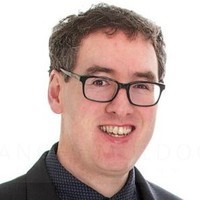 Eamonn McGauran is Managing Director at Eamonn McGauran & Son Ltd. since 2000.
Before this, he worked as a maintenance technician at Hewlett Packard for a year in 1988 to 1999.
He is also skilled in
Energy Management
Construction
Electrical Services
---
Lorraine Gribbons is the Managing Director at Fastcom, a position she has held since October 2016.
Before working at Fastcom, Lorraine worked as an audit manager in Gilroy Gannon Chartered Accountants Sligo for 10 years and an audit senior at KPMG Ireland for 3 years.
She has several skills, some of which include
Accounting
Financial Accounting
Corporate Tax
Lorraine is also a member of Chartered Accountants Sligo
---