Sligo Chamber Industry Group
David Kiely is the chairperson of the industry committee. A Partner of the Firm Jennings O'Donovan Consulting Engineers, David has 34 years' experience in design and project management of large infrastructural and renewable energy project
Prior to working in Jennings O'Donovan Consulting, he worked at a site agent for Irishenco and a design engineer at the department of water affairs in Namibia.
David is a Past President of Sligo Chamber of Commerce.
Conor McCarthy is the director at Jennings O'Donovan Consulting Engineers and Past President of Sligo Chamber of Commerce.  Conor has over 34 years' experience in consulting engineering in Ireland and the US.
Conor is currently President of Association of Consulting Engineers of Ireland.
Brian McCann works as a Lecturer in Civil Engineering at IT Sligo where he is also a research supervisor and a programme chair of the postgraduate diploma in road and transport engineering.
Prior to working in IT Sligo, Brian worked as a research student/ graduate demonstrator at Queen's University in Belfast and a Graduate Engineer in Dr I.G. Doran & Partners, also in Belfast.
Brian joined Sligo Chamber of Commerce Industry Group in May 2015. He is also a member of the Atlantic Economic Corridor, CERAI and Engineers Ireland.
Trevor McSharry is Head of Department of civil engineering and construction at IT Sligo.
Prior to working at IT Sligo, he was a part-time lecturer at DIT, a project and programme manager at Pfizer, a project engineer at both ANTSO and PepsiCo as well as being an engineer at Bourns.
He is also a chairperson of the CitA BIM North West Region and a director with Lean Construction Ireland.
Felim McNeela was the managing director of Avenue Mould Solutions from 1988 until 2017. He was one of the founding members of the plastic mould firm.
Before founding Avenue, Felim worked at Sligo Tool & Die.
His work with Avenue was not without recognition, some of the awards he won in his time with Avenue were:
2003 Businessperson of the Year.
Best in Class (2001 & 2003 UK Plastic Industry Awards)
Felim is the Sligo Chamber representative on the Governing Body of IT Sligo. He is also a recognised member of Chartered Accountants Ireland.
Emmet Wrafter works as an HR manager for AbbVie Operations in Manorhamilton Road, Sligo. He has worked at AbbVie since 2003.
Before working in AbbVie, he worked in HR for Fannin Healthcare for 4 years.
He is adept in fields such as human resources, performance management, employee relations and HR policies.
Trevor McDaid is a director/senior architect at Hamilton Young Architects. He has been working for Hamilton Young Architects for 20 years.
Before working at Hamilton Young Architects, he held positions at Rhatigan & Company Architects and M.H Associates as an architect.
As well as being on the Sligo Chamber committee, Trevor was also a volunteer chairperson at the County Sligo swimming club.
He has supervised and coordinated the delivery of several services as a project architect, including.
Site and Buildings Surveys
Feasibility Studies
Masterplans
Contract Administration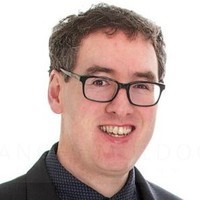 Eamonn McGauran is Managing Director at Eamonn McGauran & Son Ltd. since 2000.
Before this, he worked as a maintenance technician at Hewlett Packard for a year in 1988 to 1999.
He is also skilled in
Energy Management
Construction
Electrical Services
Liam Henry is the Chief Operating Officer at Colas Ireland. He has worked for the organisation in several positions for over 40 years.
He is skilled in
Civil Engineering
Business Strategy
Management
Fiona Candon is a Director at First Western Training Ltd. She has held this position since 2007. Fiona is also a Past President of the Sligo Chamber of Commerce.
Before working at First Western, Fiona was employed with.
Western Development Commission (2002-2007) as a regional development manager.
IRD Kiltimagh (1998-2002) as a tourism and community development manager.
Westport Woods Hotel (1995-1998) as a senior assistant manager.
She is skilled in
Event Management
Public Relations
Tourism
Aidan Doyle is CEO of Sligo Chamber of Commerce & Industry.
Aidan has over 30 years experience in Retail and Business Banking sector having held senior management positions in both Bank of Ireland & Rabobank.
Aidan is a board member of several organisations collaborating with a range of state and semi-state agencies in the region and regularly leads on business development delegations both nationally and internationally. Aidan holds a Bachelor of Business degree from IT Sligo as well as a number of qualifications from the Institute of Bankers.
Aidan is skilled in the areas of
Business Development
Project Management
Communication
Business Strategy
Aidan is also a member of the Local Community Development Committee in Sligo.
Mary Harty joined Sligo Chamber in 2011 and currently holds the role of Business Development & Events Manager.
Mary is responsible for developing an engaging programme of events and sponsorship opportunities both internally and externally for Chamber Members
Part of the membership services team, managing the diverse Chamber membership from new member sign-ups, with a strong focus on engagement to ensure all members are maximising value from their membership.
Responsible for the legalisation of export documents, certification of certificates of origin and other commercial documents
Prior to joining Sligo Chamber Mary worked as a Legal Executive with a number of Solicitor Firms.
Mary's areas of expertise include
Communications
Event Management
Business Strategy
Public Relations
Fergal Burke is the Principle of Burke & Associates. The company was founded in 1989.
Fergal has a diploma in forensic accounting. He is an associate of the Irish tax institute. Fergal was a council member of Chartered Accountants Ireland from 2005-2012 and is a Fellow of the Institute Chartered Accountants.
He served as president of the Chamber in 2010. His vision is to have the Atlantic Economic Corridor grow significantly.
Liam Kiely works as a senior enterprise development officer for Sligo's Local Enterprise Office. Before taking up the position of senior enterprise development officer in 2014, he worked as an assistant executive officer in the LEO from 1997 to 2014.
Prior to working in the LEO, Liam was an enterprise officer in Moy Valley Resources, where he spent 3 years from 1994 to 1997.
He is skilled in several fields, including
Business Strategy
Event Management
Entrepreneurship
Roger Egan is employed by Abbott Diagnostics Business as an operations manager. He has been working at Abbott for 12 years and has held his current position for 8 months.
Before holding his position as an operations manager, he worked as a
Supply Chain Manager
Planning and Purchasing Manager
Planning Manager
Purchasing Manager
Roger is skilled in supply chain management, materials management and supply management.
Lorraine Gribbons is the Managing Director at Fastcom, a position she has held since October 2016.
Before working at Fastcom, Lorraine worked as an audit manager in Gilroy Gannon Chartered Accountants Sligo for 10 years and an audit senior at KPMG Ireland for 3 years.
She has several skills, some of which include
Accounting
Financial Accounting
Corporate Tax
Lorraine is also a member of Chartered Accountants Sligo.
Bill Carty joined Abbott Ireland as Financial Controller in Cootehill in 1980 and moved to Abbott Ireland Headquarters at Ballytivnan Sligo as Group Financial Controller in 1982.
He was appointed Group Finance Director and a Senior Executive of Abbott Ireland in 1984. He was a key figure in the establishment of Abbott Diagnostics, Abbott Pumps (now Hospira), Abbott Pharmaceutical (now AbbVie) and Abbott Nutritionals in Sligo.
Bill was a member of the IBEC Economic & Taxation Committee from 1995 and its Chairman from 2007 as well as Chairman of the R&D Taxation Committee until his retirement. He has been a member of the Chamber Industry committee for several years.
Aidan Lawley is currently Operations Manager Abbott Diagnostics Sligo.
Before taking up this position Aidan worked as Value Stream Manager at Boston Scientific, Shift Supervisor at Merck, and Quality Engineer at Baxter International.
He is skilled in Leadership, Management and Team Building.
Darren Egan is Site Director at AbbVie Pharmaceutical Sligo. Prior to taking up this role, Darren worked as:
Director of Third Party Manufacturing at AbbVie
Manufacturing Program Manager AbbVie and
NPI Program Manager
Darren is skilled in
GMP
Cross-Functional Team Leadership
Manufacturing
Niall Plunkett is Site Director at Abbott Diagnostics Finisklin Sligo.  Prior to taking up this role, Niall held the following positions at Abbott Diagnostics.
Senior Director of Core Lab Quality Assurance
Director of Global Supply Chain Quality Assurance
Quality Manager
Niall is skilled in
Process Improvement
Quality System
GMP, Strategic
Planning
Validation
Cross-functional Team Leadership
Manufacturing
Karl Kelly is the current President of Sligo Chamber of Commerce.  He has been a member of Sligo Chamber since 2010, serving on the Chamber Board since 2013.
Karl is current Branch Manager with Brooks Group Sligo since 2014.  Brooks is an innovative and dynamic company with 8 branches nationwide thriving in a very competitive construction environment. Brooks Sligo Branch services 8 counties.
Prior to taking up this position, Karl operated his own company in the construction industry for over 10 years.
Karl has been an active member of many voluntary organisation including
Sligo Tidy Towns
Sligo Summer Festival
Sligo Fleadh in 2014 & 2015
the BNI Yeats chapter 2017/2018
Finbarr Filan is the owner of Filan's Centra Castle Street Sligo.
Finbarr qualified as a Manufacturing Engineer and has over 25 years' experience in industrial, retail and town centre management.
He is a past Chairperson of Sligo Business Improvement District.